The start of the Wisconsin high school girls soccer season can always be a tricky one to maneuver.
With planned vacations during spring break, not every team is at full strength when things kick off. Lodi wasn't when it opened the season against Marian Central Catholic (Illinois), dropping its season opener 4-2 with a sub-less team comprised of mostly JV players.
It didn't take long for the Blue Devils to flip the script, reeling off four straight wins following Friday's 1-0 nonconference victory over Baraboo at Beryl Newman Stadium. Junior Lea Traeder scored the lone goal early in the second half, while Lodi's defense blanked the Thunderbirds for its fourth successive shutout.
"Since that season-opening loss, it's been a completely different team," Lodi coach Joe Birkholz said. "Getting the whole team together and putting all the pieces together, especially the defensive line plus (goalkeeper) Quetzal (Peterson) has been huge. Four shutouts against those teams is nothing to scoff at."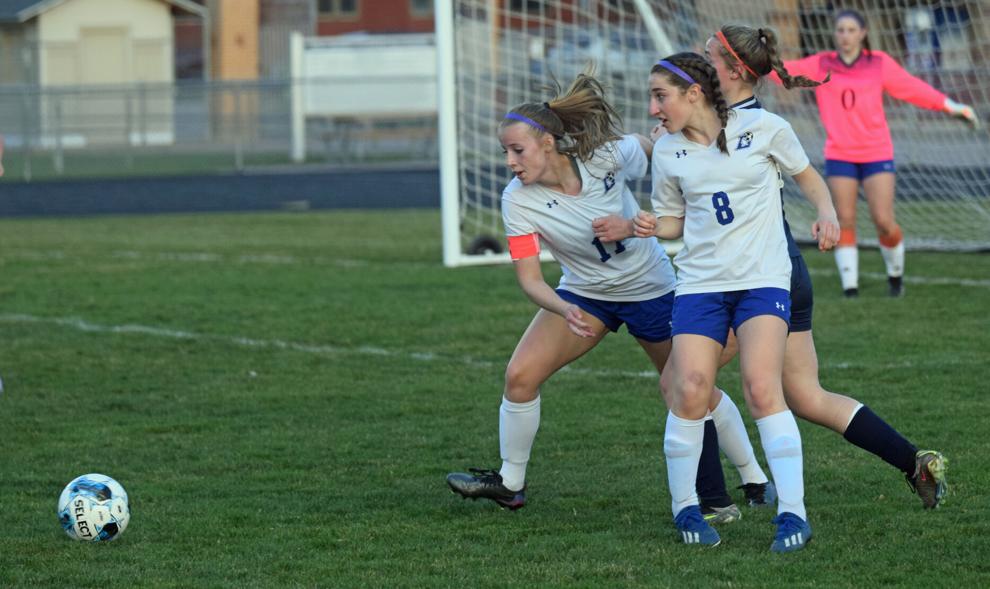 Both teams struggled to pierce the other's defense throughout the first 40 minutes, with the Blue Devils and Thunderbirds combining for a minimal number of chances. But when Lodi (4-1-0) got the first look of the second half, it didn't waste any time capitalizing.
After working the ball down the left sideline, junior midfielder Anna Stratton sent a curling cross toward the 18-yard box. The pass took a deflection and ultimately fell to the feet of Trader, who fired a right-footed shot into the net for a 1-0 lead with 50 minutes, 4 seconds played.
Birkholz applauded the Thunderbirds' work defensively as the lone tally was the fewest goals Lodi had scored in a game this season following lopsided wins over Wautoma/Wild Rose (14-0) and Monroe (7-0).
"I think they were ready for us with that high pressure they were putting on, disrupting our defense, so taking advantage of the chances we do get like that is really important," Birkholz said. "And having the strikers to be able to finish on the rare chances we get against a team like this really helps out."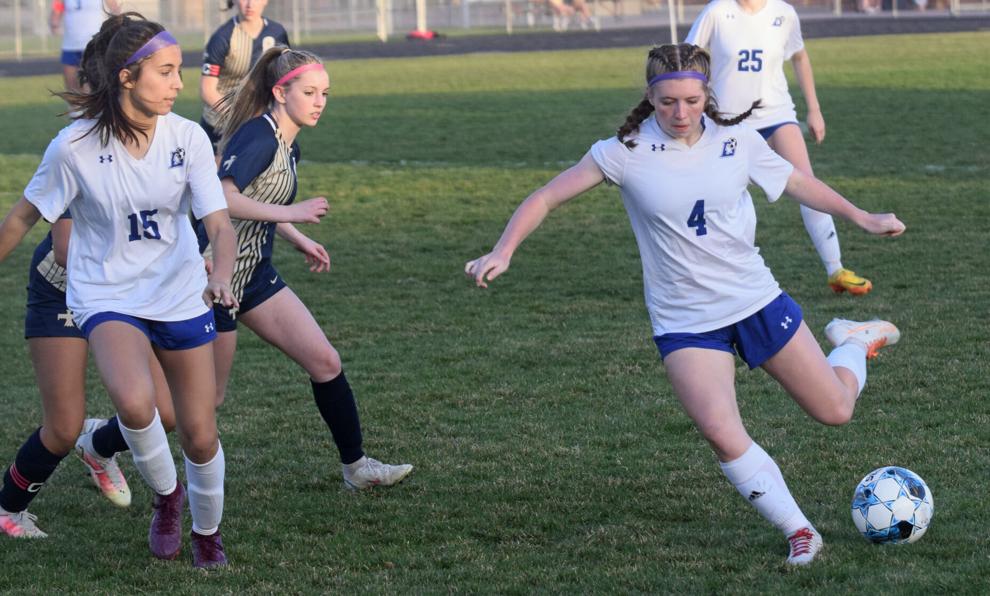 The breakthrough came just minutes after Baraboo (1-2-1) squandered an opportunity of its own. After forcing a takeaway deep in Lodi territory, Shayla Schulz's through pass to Lily Bishop was called back after the latter crept into an offside position.
"We had some really great opportunities, we just weren't able to quite put it together in the box and final-third," Baraboo coach Tyler Lang said. "We'll keep working on timing of runs, positions and just overall finishing."
The T-Birds' best look of the night came in the waning minutes when Caitlyn Frank nearly equalized. After winning a free kick roughly 25 yards out from goal, the junior midfielder uncorked a shot on goal that appeared to be headed for the upper-left corner of the goal over the hopeful arms of Petersen.
The potentially-tying goal wasn't meant to be, however, as Frank's shot just cleared the crossbar and Lodi was able to see out the remaining time.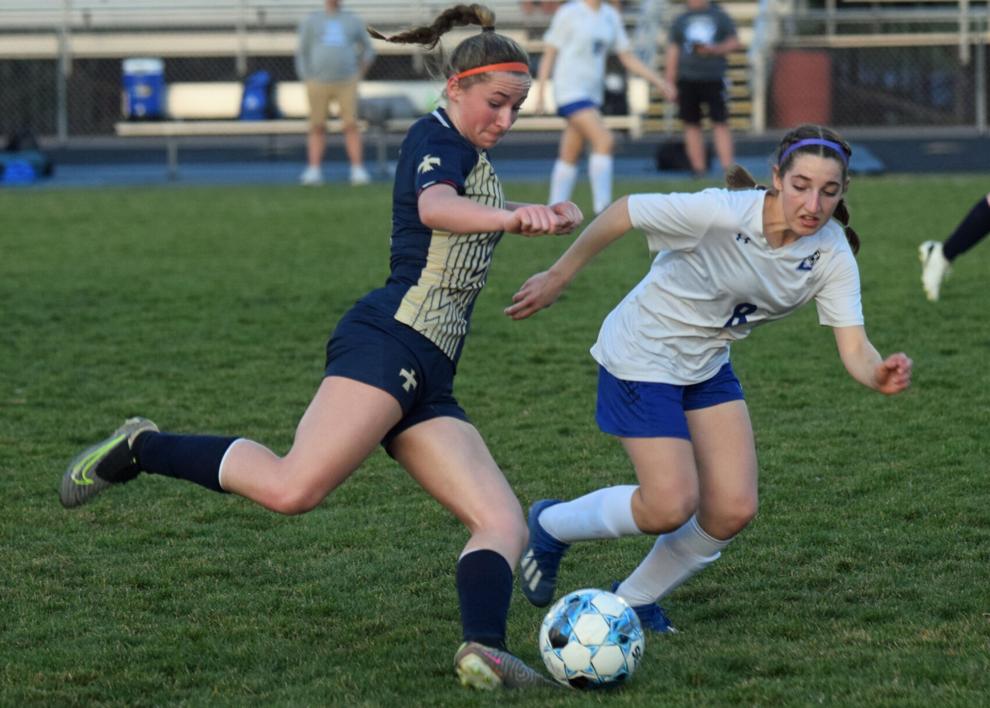 "I did and I said, 'Yup, that's in,'" Lang said of whether or not he believed Frank's shot was going in.
Said Birkholz: "I about passed out; it was a phenomenal kick from here and I thought it was going to dip in."
As much as the T-Birds had a hard time connecting in the final-third, the Blue Devils' defense more than held its own cutting out a number of through balls and passes over the top. Birkholz credited a lot of that to senior Kaelyn Tatro, who has anchored the team's new four-person back line, and alongside three other seniors helped provided stability for a largely inexperienced group.
"Having a young team like this be able to pass and jell the way that they have been is phenomenal," Birkholz said.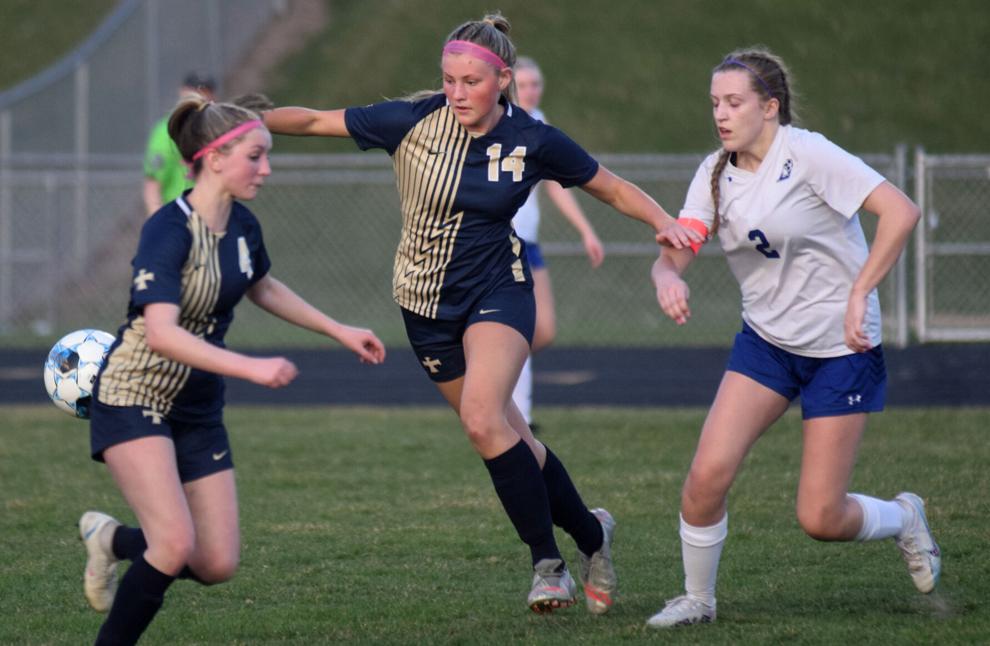 Becoming a cohesive unit is at the top of Lang's to-do list as well with Baraboo similarly only fielding one senior on its varsity roster. While it has been a slow start, the positives to draw upon are there.
"We have a few freshmen that are definitely still learning each other and everyone's playing styles, so it's good getting this experience and I think we'll continue progressing and grow as we move forward," he said.