Every faceoff appears from afar to have the same premise, two centers meet at a circle in the rink and battle to win the puck for their team. Yet the strategy that goes into them is far more complex.
It's an integral part of the game. Every stoppage in hockey includes a faceoff, which offers both teams a chance at possession of the puck.
They happen about 50-60 times a game and "can bring momentum changes at any time," Verona coach Joel Marshall said.
Not only are faceoffs strategic, they also highlight the skills of centers.
"I think the skill is the quickness and timing of watching the ref move his hand to drop the puck so you get a little head start versus your opponent," Waunakee center Tate Schmidt said.
Different tactics
Let's start with what happens before the puck is dropped. A team's alignment near the faceoff circle — as well as a center's hand placement — helps the opposing team predict where the puck will be going.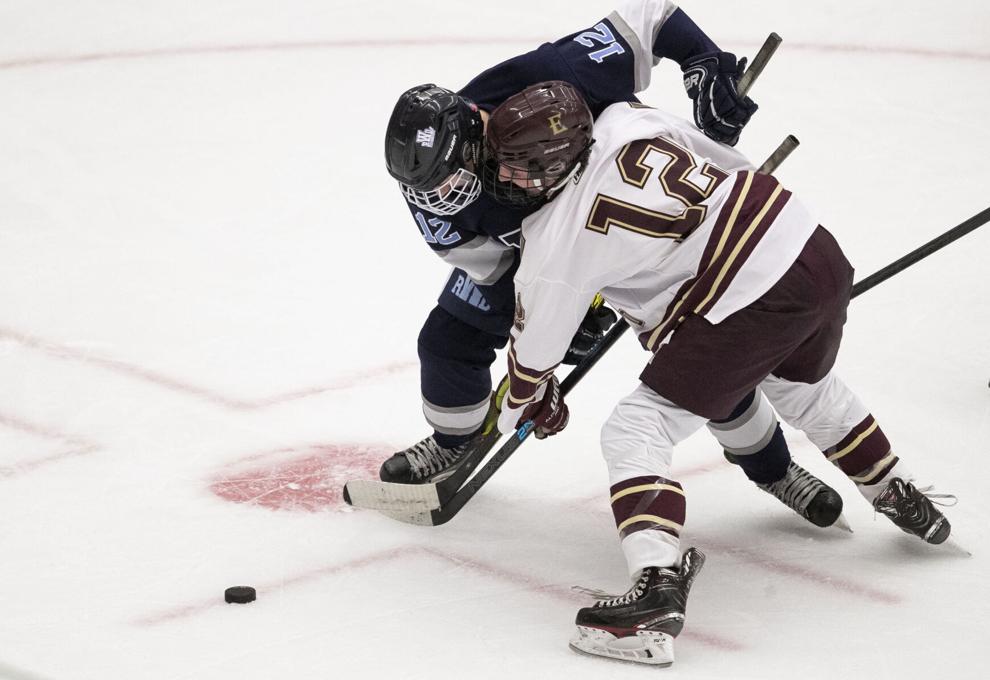 "My strategy is to first let my wingers and defenders know where I'm trying to win it," Madison Edgewood center Paul Sergenian said. "If I see what hand my opposing center is, that'll dictate which way I'll try to win it. But usually I try to win it back — rarely forward — and tie up if I'm struggling."
Like Sergenian, Reedsburg/Wisconsin Dells/Mauston's Caden Brandt focuses on how he holds his stick, saying it's easier to win faceoffs with the backhand.
"If you have a chance to win it on your backhand instead of holding your stick normal, you flip your bottom hand around to get a better sweeping motion," Brandt said.
Beaver Dam junior Jacob Lont prefers to be aggressive when trying to win a faceoff.
"Right as the ref drops the puck, I like to hit the opponent's stick first to get it as far away from the puck as possible and then hit it back between my legs," he said.
McFarland senior Payton Hauge also tries to get aggressive but with the opposing center's stick.
"Usually I do stick lifts, so I wait for him to get down and then as soon as he tries to win it back, I will lift it again and hit it back to my defensemen," he said.
Schmidt uses his own special move of hitting the puck through his opponent's legs and getting a shot on net. Or he has a "sneak play" of passing to a teammate backdoor that he likes to use to surprise the defense.
How much can you cheat?
Winning faceoffs is one of the biggest parts of playing the center position. It's rare to see any other position take a faceoff.
There are several keys to winning a faceoff, including strength, leverage and focusing on the puck.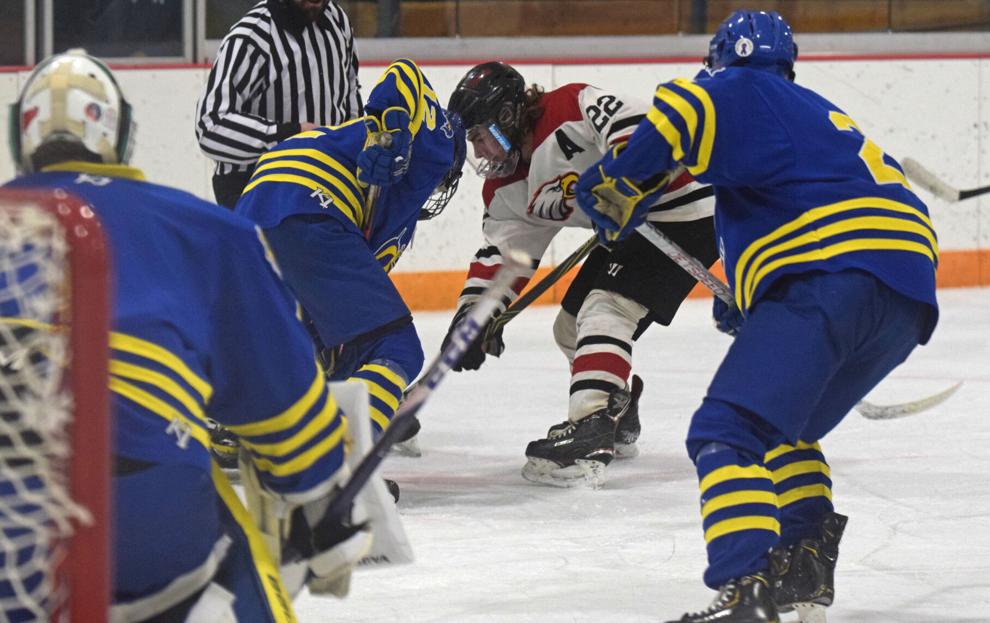 "If you see the guys who win a lot of draws, they have good hand-eye coordination and can manipulate their feet so that they use their body to position themselves to win," Waunakee coach Kevin Stormer said. "Kind of like football, the low guy wins often in those one-on-one battles, and it's the same thing in hockey."
Referees also impact faceoffs with how they drop the puck. Although the goal is to drop the puck flat on the ice, that's not always the case.
"There is a skill to it," Madison Edgewood coach Pete Rothering said.
Another important factor is how lenient referees are in the setup, and it varies by referee.
"Basically what's happening then is how much do they let you cheat on a faceoff," Rothering said. "It's really just a competitive advantage because you want to take every inch that you can get. If they're letting you do different things — turn your body or put your stick in the air — it's just the game that night."
Wingers and defenders also play a vital role in the outcome of every faceoff. They are responsible for coming in to assist winning the puck once a faceoff becomes a scrum.
With so many moving parts, multiple positions must learn their role for every faceoff scenario. Edgewood works on it through drills but will focus exclusively on it now that playoffs are approaching. Verona practices faceoffs once a week. Centers work on winning the draw, while forwards and defenders practice puck recovery.
Forwards and defenders also are responsible for offensive plays and defensive shifts during faceoffs. The responsibility changes based on which of the nine faceoff dots is being used.
"You get more flexibility to try a faceoff play so your first step can be in an offensive strategic pattern," Marshall said about a draw in the offensive zone.
And for a defensive zone faceoff? He said, "We always try to make that first step in a defensive side, just in case we do lose that draw were in a good defensive set."
Centers in the neutral zone typically like to chip the puck forward, hoping to create a break for their team.
"Consistently winning faceoffs is very important because you get the puck right away, so you don't have to chase around for it," Sergenian said. "It's vital, too, if you're in the offensive zone because it can dictate the flow of the shift."
Making the difference
Waunakee, Verona and Edgewood all lead their respective conferences.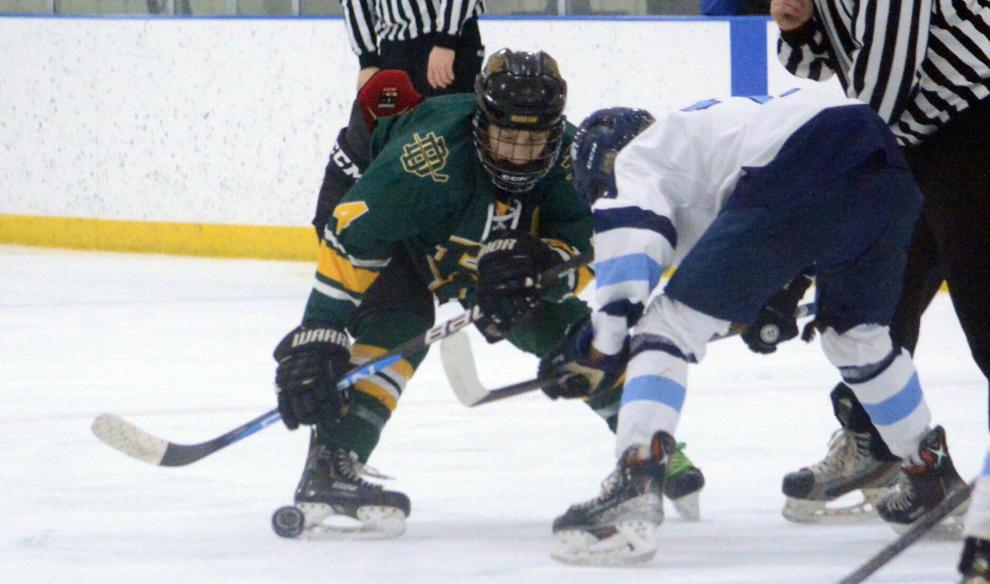 Stormer estimates teams with championship aspirations need to win between 60-70% of their faceoffs. That number increases during power plays because forwards and defenders have less opponents to worry about.
"If you can win most of your faceoffs, you can get a lot of good scoring chances and breaks off faceoffs," Brandt said.
Every team wants to dominate time of possession and the best way to do so is constantly winning faceoffs.
"It's a big deal and it gets overlooked a little bit, but those are just 50-50 pucks, so if you win the majority of those then it's more puck possession, out of our zone and into their zone," Rothering said. "It can be underrated a little bit, but it's really important to win faceoffs."
Vote for the WiscNews-area high school sports event we should cover this week
Watertown at Beaver Dam girls basketball, 7:15 p.m. Friday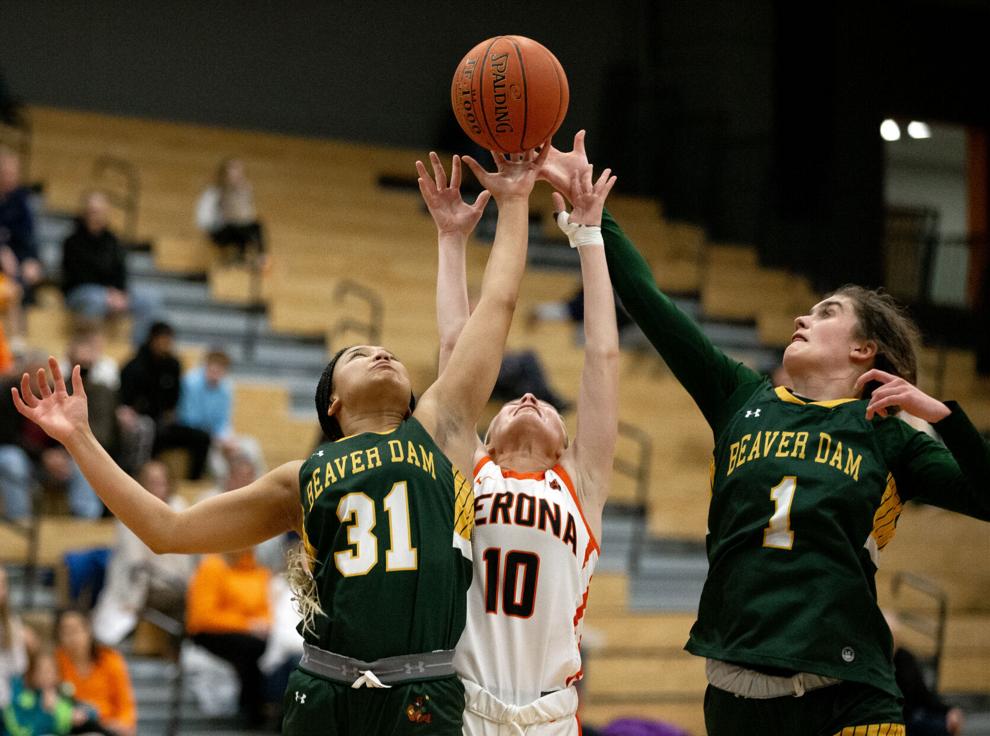 Two of the top teams with Badger Conference will meet Friday evening. The host, Beaver Dam, enters the week at 18-3 and 11-1 in league play while Watertown is 14-6, 9-3. The Golden Beavers went 7-2 in their last nine games, including a 56-23 victory on Jan. 6 — the last time these two teams met. The Goslings are 5-1 in their last six games, including a 51-45 victory over Mount Horeb on Jan. 14.
Poynette at Columbus girls basketball, 7:30 p.m. Friday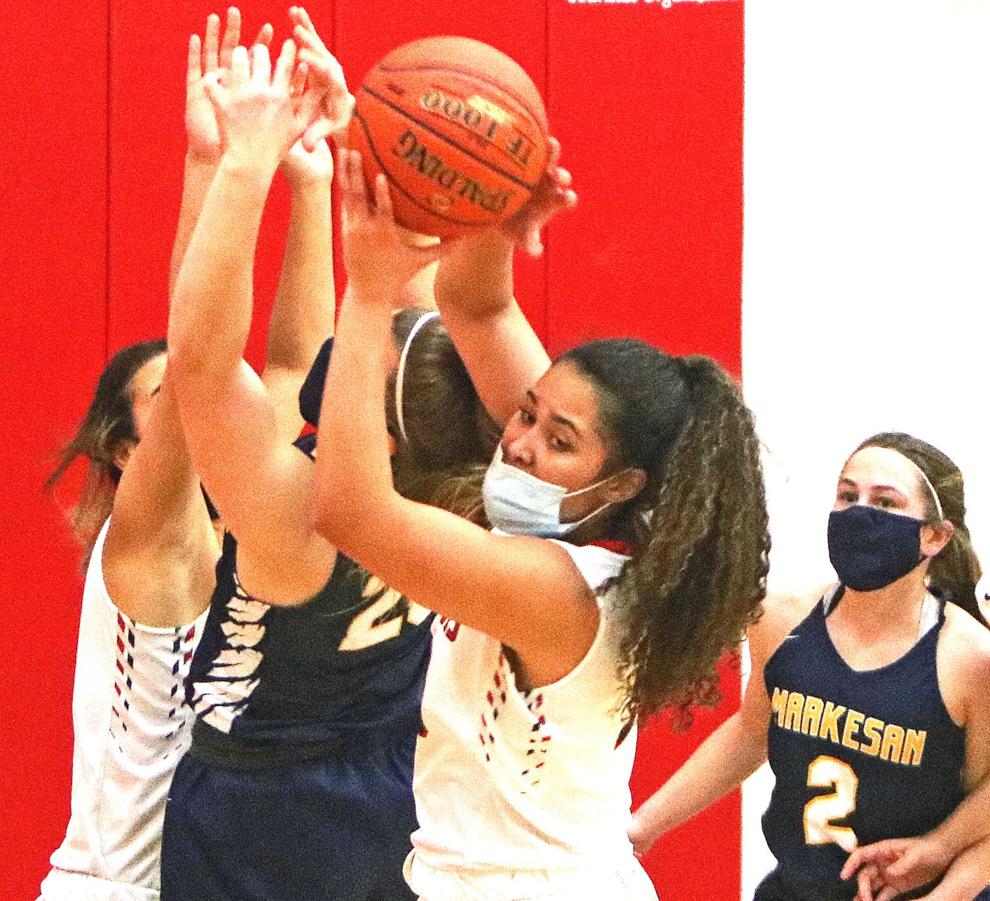 Columbus hosts Poynette Friday in a Capitol North Conference showdown. The Cardinals haven't had the best stretch – going 2-3 in their last five games, including losses to Lake Mills, Oregon and Lakeside Lutheran – enter the week 15-6 and 5-2 in league play. Meanwhile, the Pumas are 13-7, 4-3, and have won their last three games.
Mount Horeb at Reedsburg gymnastics, 6:30 p.m. Friday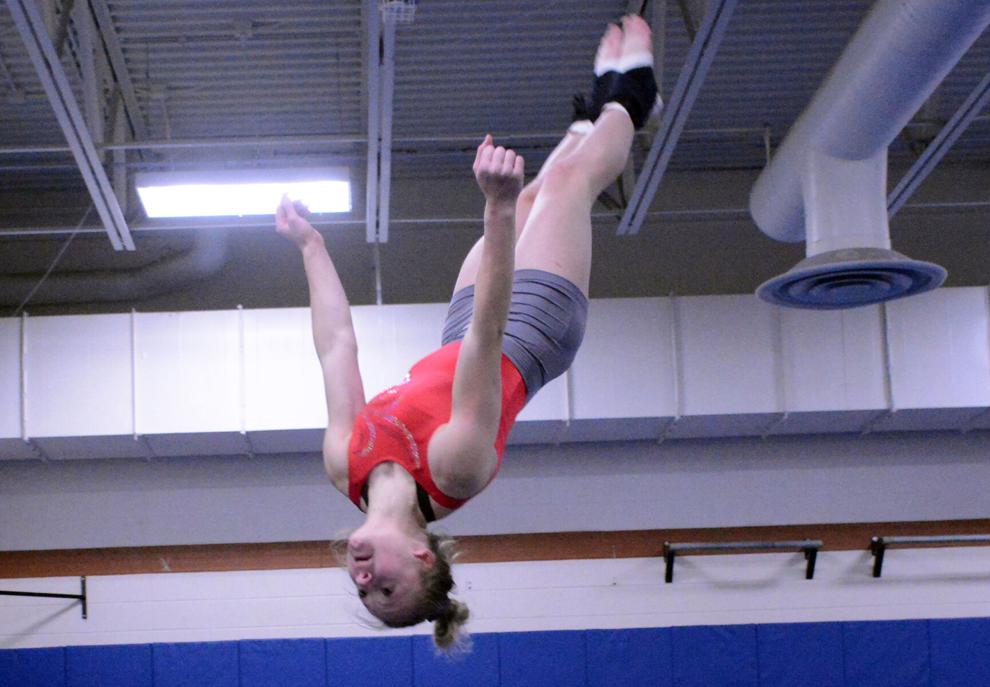 Mount Horeb and Reedsburg meet in a dual meet Friday evening. Both teams qualified for the WIAA Division 2 state meet last season. The Vikings placed second with 142.9510 points while the Beavers finished eighth with 133.5820. Reedsburg junior Emily Craker won the balance beam event with a 9.533.
Result