Alex Dunlap got his first teaching opportunity at Waupun High School.
They're now giving him his first head coaching job after the Sussex native was hired as the boys basketball coach on April 24. Dunlap, who takes over for Brett Pickarts following his resignation after four seasons leading the Warriors, said he's eager to get another chance to give back to the community that took a shot on him.
"Being a part of the community already, this is something that made this job attractive to me," Dunlap said. "I was able to coach right away as soon as I started teaching, and this being my first head coaching job as a program, I'm really excited."
Dunlap is no stranger to the program having served as an assistant under Pickarts the previous four seasons. He was the junior varsity coach during all four years of Pickarts' tenure and the last two seasons was the head varsity assistant.
He feels those previous relationships will be key in taking over this season, as well as a continuation of the same principles Pickarts used when the Warriors went 38-55, including 18-33 in East Central Conference play, with one WIAA Division 3 sectional final appearance.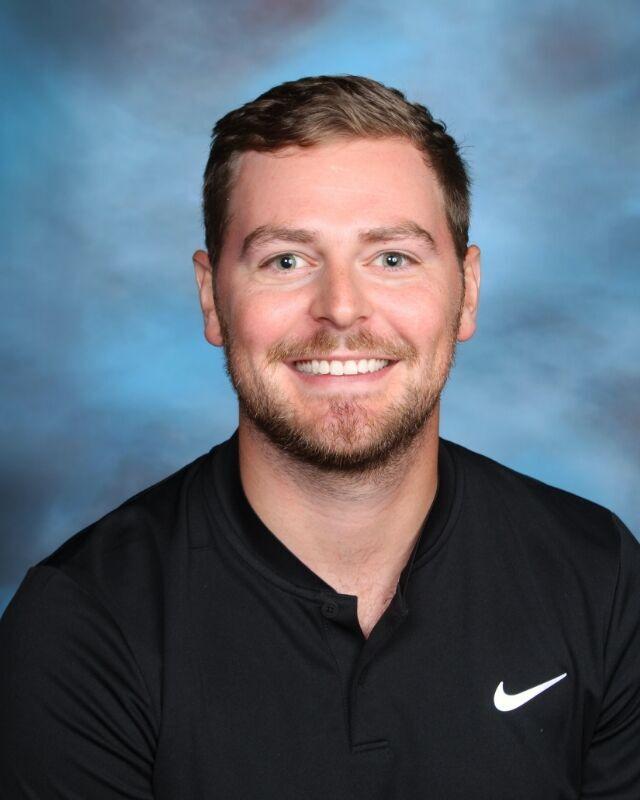 "I'm going to try to pick up where it left off because on a lot of my JV teams we ran a lot of five-out; a lot of cutting, a lot of screening and we're going to try to pick that up," Dunlap said.
"So the concepts are the same for the kids, but we're really going to focus on cutting hard, being in the right spot at the right time and moving the basketball."
That free-flowing attack won't be dictated by one single player or pace of play.
"If one player gets 20 points one game and two the next, whatever benefits the team; everybody is going to kind of get a piece of the pie," Dunlap said. "And if we have a minute-long possession that ends in a layup, I'm totally fine with that, but I'm also OK with a shot that's 10 seconds into the clock as long as it's a great shot and our team shot."
Dunlap said his other coaching experiences and relationships also have had a profound effect on his coaching philosophy. The 2012 Sussex Hamilton grad remains close with his former and current Chargers coach Andy Cerroni. Dunlap also forged a strong bond with current Wauwatosa West coach Chris Newbauer as freshman coaches under Cerroni, and had current Milwaukee Pius XI coach Dan Carey as his eighth grade physical education teacher.
Since beginning his teaching career in Waupun, he's also become close with Waupun girls basketball coach Tim Aalsma and former Waupun boys coach Dan Domask, both of whom have led their respective teams to WIAA Division 3 state championships in the past decade.
Dunlap said he isn't afraid to lean on that support system in taking on this new challenge and has tried to be a sponge while absorbing as much information as possible.
"I'm humble enough where I can take a step back and know what I don't know, and know what I know, too, so I'm confident in my abilities with certain things and not afraid to ask for help," he said.
With so many people to rely on, Dunlap has received plenty of advice over the years. The biggest piece was a simple notion, however.
"Just to be yourself," he said. "You don't need to fall into the mold that 'now that you're the head coach, you need to change your personality or change the way things are done.'
"I've been coaching for 10-plus years now, so there's no real reason why I need to change who I am. Just be the best I can be and anytime you fail, do it with the kids' best interests in mind and that will take you really far in life."
For him, that means creating tight bonds with his players like he did with his former coaches. With his first class of freshmen he worked with set to graduate next month, Dunlap hopes to remain in touch with them throughout the rest of their lives. He also hopes to provide key lessons for this next group of players as he takes over the reins, beginning by striving for excellence.
"We're not going to be perfect in every area, but we're going to pursue perfection, and when you pursue it maybe you don't reach it but where you end up in the end is going to be a really good place," he said.
"When you say you live life beyond sports and sports have a lot of lessons that you can learn, being able to live without regret and doing everything possible you can do to be successful is something these kids are going to be able to take on well beyond high school and into whatever career they choose."