Baseball has always been special for Mike Hemming.
The diamond has been home to plenty of cherished memories: first playing Little League for his father, Dick — a former University of Wisconsin baseball player — and later at Janesville Craig for Wisconsin Baseball Coaches Association Hall of Famer Bob Suter.
It became the place for another commemoration last Friday as the Portage baseball team topped Monroe 5-3 to give the 23rd-year coach his 300th victory. Hemming became the 47th coach in state history to hit the milestone.
It's an achievement Hemming had no idea he would reach when he became coach of the Warriors in 2000. But it speaks to the passion he's shown after nine seasons as junior varsity coach before succeeding Ed Zydowsky.
"My wife would say, 'You spend just as much time for JV baseball as you do for varsity girls basketball,'" said Hemming, who served a decade as the school's girls basketball coach and is currently the JV coach.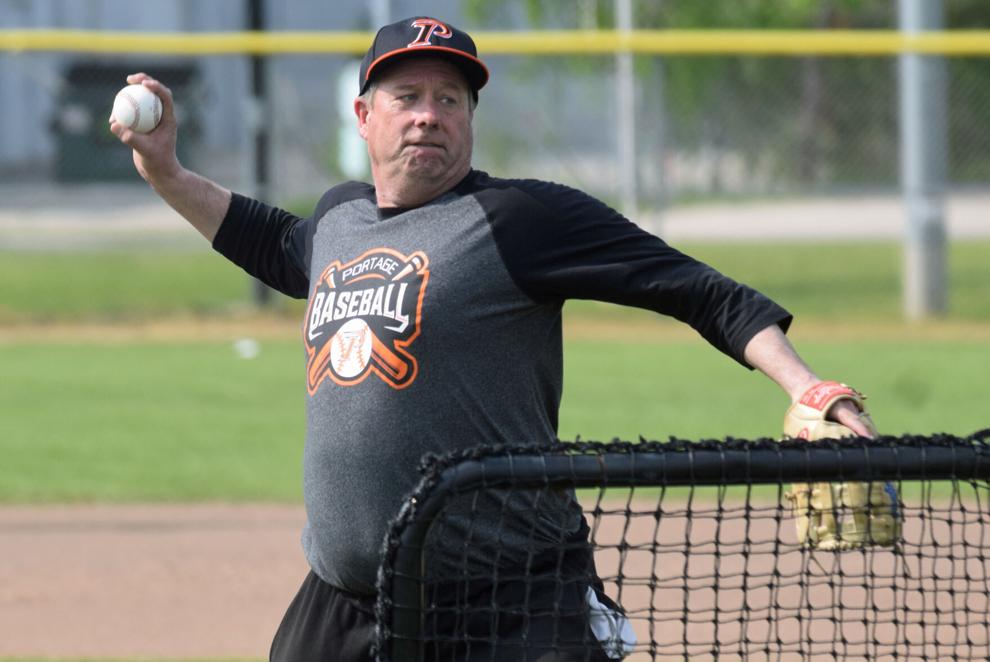 "If you're going to do something you do it right, whatever that thing is at that part of the year."
Said junior Keegan Hooker: "Every win is pretty special, but once you hit a milestone like that, I don't even know how to explain it. It's pretty special to see him keep winning and to achieve that."
Hemming, a former UW-Platteville basketball player under Bo Ryan, has been doing plenty right at Portage.
He reached the WIAA Division 2 state tournament twice, winning the championship in 2006 and 2012. The Warriors also have won six regional and four Badger North Conference titles along the way.
At the center of it all has been Hemming, who has remained passionate about the sport as he's hit his mid-50s.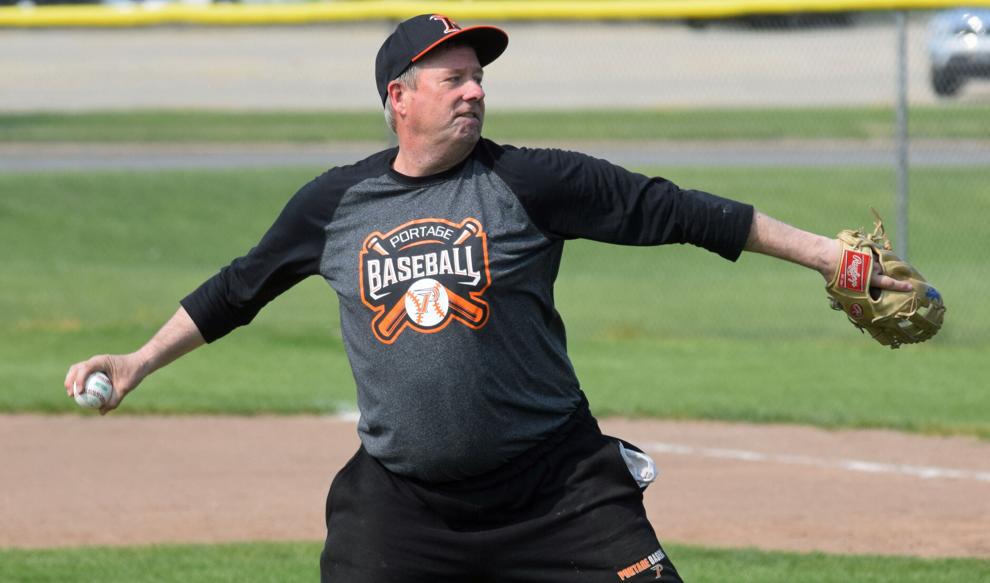 "I still have that passion and we still have great kids in this program that compete and ... they keep me young," he said. "I like to still get out there and throw ... and I'm probably one of those guys that really has no other things to do.
"I'm not a great golfer, my wife would attest I'm not a great gardener, and so the bottom line is I want to stick to the things I really like doing and I feel like I do this pretty well."
What's worked so well for Hemming has been his commitment to staying resolute in his approach to the game as baseball has continued to transform, most notably at the high school level with the changes in bat regulations and the implementation of the pitch count.
"You still try to do the things that you've won a lot of games doing; being smart on the bases, hitting the right counts and so on, but you have to be able to adapt with the times," Hemming said.
Steve Considine got to see that firsthand.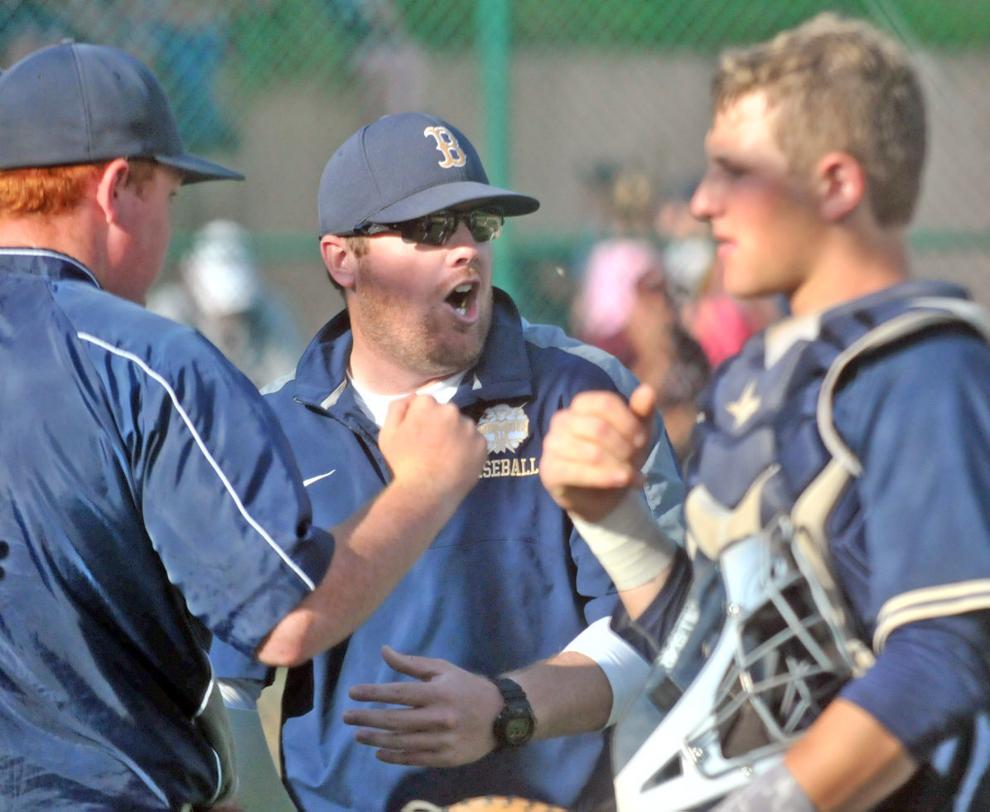 The member of the 2006 state title team went on to coach for Hemming and the Portage American Legion program before coaching rival Baraboo from 2015-19.
Considine said he took a lot of joy in getting to see the true competitor come out as an opposing coach, the only former player to do so, Hemming said.
"We knew he was competitive and always wanted to win, but as the opposing coach, you really got to see that," Considine said. "He wants you to do so well and you felt that, and you also felt that as his opposing coach. You felt how much he cares for his kids and how much he wants to win."
That care and compassion for his players has never wavered for Hemming. Adam Walz, a senior on the 2012 championship team, still regularly hears from Hemming. The 2012 Warriors topped Ellsworth 8-3 to deliver the program's second state title.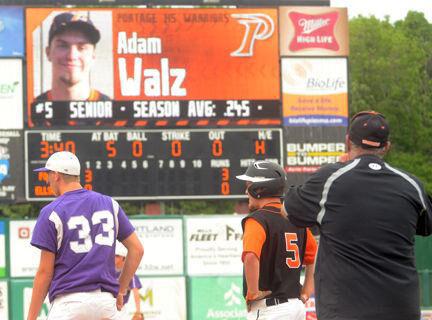 Now playing for the Rio Railmen Home Talent League team, Walz said Hemming sends text messages before and after on game day.
"Whether they graduated last year or 10 years ago, he just wants to keep that connection with all of his players," Walz said.
Hemming has helped keep the Warriors baseball community informed with his finely curated team page on the Portage School District website. Among the archives are all-time records at various ballparks; conference, regional and sectional results; single-season and all-time records; and countless other factoids all about Portage baseball.
Every player that has played under Hemming is listed on the page. With a deep pool of assistant coaches, including longtime assistant Jerry Kabele and former player and 2010 grad Jake Nelson, helping comprise the most recent staff, he's helped truly create a Warriors family.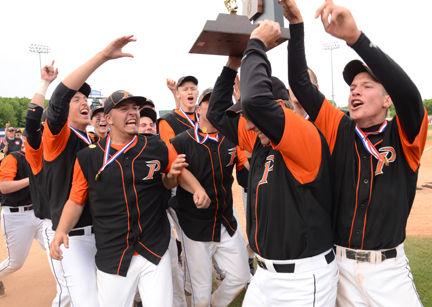 "I love that. I love looking at it from time to time and that's what attracts me to it," Hemming said. "I get former players saying that I might have spelled something wrong or to update something, and then when some of the new kids pull ahead of somebody I like to let them know, 'Do you know who you just pulled ahead of? … You're in special company.'"
That company was present at Bidwell Field when the Warriors returned after beating Monroe, with roughly 20 former players and family members there to celebrate the historic occasion.
"It meant a lot and it almost had a little bit of a vibe of winning state," he said. "It was really something else to see them and share that with them."
Winning state wasn't foreign to Hemming. He was part of Janesville Craig's back-to-back Division 1 state championship teams in 1983 and 1984 under Suter.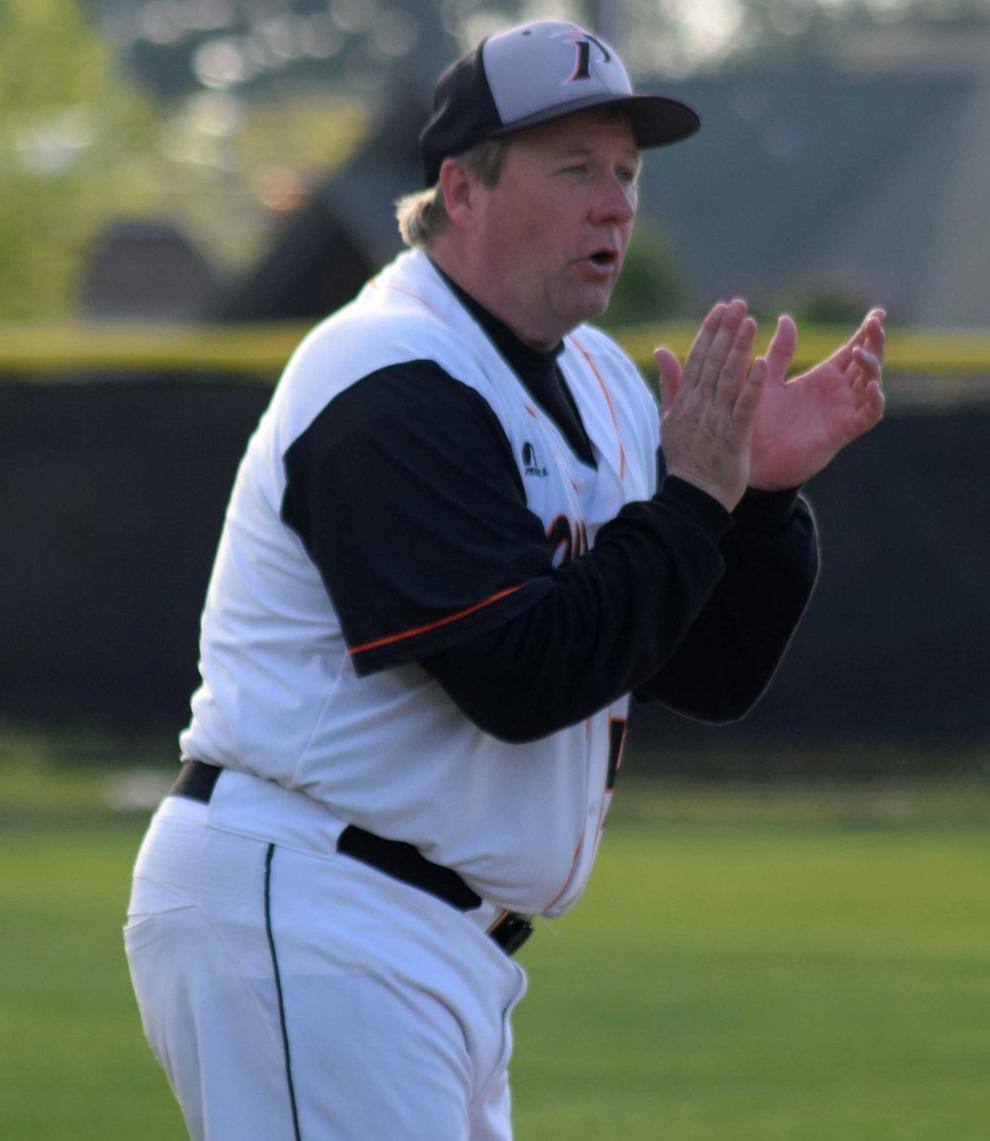 Hemming notched career win No. 100 during the program's first state appearance in 2006 when the Warriors knocked off Medford 10-6 in the Division 2 semifinals before beating West De Pere 8-2 in the championship game. While Hemming made sure it wasn't public knowledge at the time, Considine was aware of the honor and made sure to let the rest of the team know following the win.
"He didn't want anything about him at that time in the paper. It was, 'Hey, we're playing for a state championship, don't worry about that,'" Considine said.
Said Hemming: "It was all about the kids and wanting them to experience it."
Keeping the spotlight on the kids has always been what's helped keep Hemming going and approaching everything with a positive nature. Hemming said he's tried to take the same approach to coaching as he does teaching, and "if I'm not happy with a win or seeing these guys doing something (positive) or in the classroom, maybe it's time to walk away."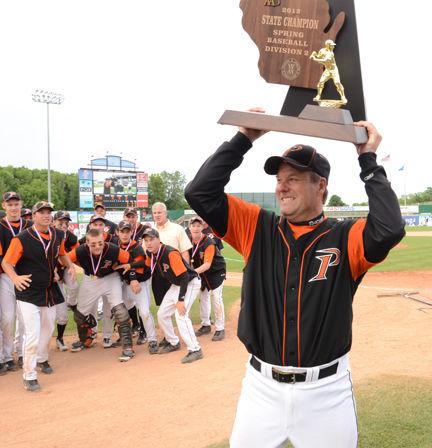 That hasn't been the case and doesn't appear to be coming any time soon. Junior Haakon Johnson has seen how positive Hemming has been this season despite the Warriors entering the playoffs with a 5-16 record.
"He never ever looks down, he's always positive and energetic and that translates to us," he said.
Said Hooker: "Even if he's having a bad day that we don't know about, as a player you're not going to know about it. He brings all the energy he can and on the baseball field, he's going to fight for you."
It's what makes every team so special to Hemming. While there's plenty of friendly banter over which of the two state title teams is better, Hemming said he'll never put one over the other.
It's the time spent together that means the most.
"I want every class and every player to have memories along the way that we had some fun wins, and we had some just fun times that we'll always remember," he said.